DATE CHANGE!
NOTE DATE CHANGE!  Due to a scheduling conflict with our host, San Diego Writers Ink. we're rescheduling the monthly DimeStories to Saturday, October 22…  because  October is our anniversary month we didn't want to skip it all together.
Hope you can make it… there may be a birthday cake!
SATURDAY October 22 at 7:30 pm
at Liberty Station/ NTC, Barracks 16, Suite 202 / San Diego, CA 92106
NOTE:  sign-ups begin at 7:30 pm, readings begin at 8 p.m.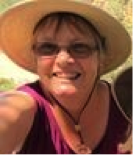 EMCEE: Carrie Danielson
Carrie Danielson recently moved to Julian after twenty-five years teaching English in the public schools in San Diego and Chula Vista.  Her first career was acting and as an Artist in Residence for the State of Colorado.  In retirement, Carrie now has time to devote to her writing, a lifelong interest, and through DimeStories, she has found a home that blends writing with speaking for a live audience.  She is grateful for the opportunity to host DimeStories at San Diego Writers Ink.
Bring your 3-minute story, and bring a friend (because listening is fun too!).
Refreshements served at 7:30, stories begin at 8:00.
Dime Stories are 3-minutes stories (prose, not poetry) read by the author. They're funny. They're heart-rending. Fictional or factual, they're always true.
Beware: Three-minute rule (that's about 500 words) is strictly enforced.
$5.00 donation at the door is requested… and if you'd like to contribute a little extra towards food and wine, that's much appreciated!