Friday, February 9, 2018 – Join us for an evening of fascinating stories and memoir! We look forward to your 3-minute readings.
6:30 Sign ups/snacks; 7:00 Readings; San Diego Writers Ink; Liberty Station
This month's guest host:
Natalie Green!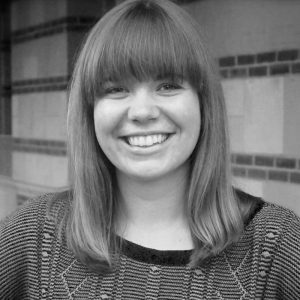 Natalie Green is the Program Coordinator at PEN Center USA where she works with the Emerging Voices Fellowship, PEN In The Community writing residencies, and author evening series, PEN Presents. Natalie graduated from UCLA with a bachelor's in English and a concentration in creative writing. As an undergraduate, she managed Westwind, UCLA's Journal of the Arts, and wrote a short story collection for her honors thesis entitled Lost Angeles.