It's not easy being green! Just ask Shannon Bates, our March hostess for DimeStories.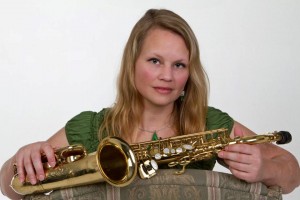 Shannon is a musician and writer originally from a beautiful town called Fair Oaks in Northern California, and she has been a resident of San Diego for nearly 20 years. Both music and writing have always been integral parts of her life. She plays the saxophone and flute in local groups of many genres and holds a Bachelor of Music degree in Composition from Pacific Lutheran University in Tacoma, Washington. A few handfuls of her stories and poems have appeared in small journals and anthologies, and she has several novels in varying stages of completion. She is a first-year MFA candidate in Creative Writing in the Rainier Writing Workshop at Pacific Lutheran University. When she is not writing fiction or playing music, she is playing soccer or cuddling with her cat, Satchmo. And she is always contemplating the multifaceted beauty of the color green.
Here's THREE things about Shannon:
Three authors or books she admires:  Shel Silverstein, Margaret Atwood, and Haruki Murakami (too many are left off this short list!)
Three things on her desk right now:  green water bottle, green pen, laptop
A favorite writing exercise or prompt:  "I like to write what amount to interviews with my protagonists and other main characters to create more intimate relationships and discover things I they hadn't revealed to me before."
Shannon says a good DimeStory engages the listener for a full three minutes and leaves her wanting to hear more.