Challenges of Childhood
For our very first episode, we're exploring childhood challenges with three stories.
"Big Boys" by Don Ryan
Don Ryan has been regularly writing short pieces, stories, essays, plays and poems for about 15 years. In addition to serious painting and sports activities—Don has competed in Masters Meets in sprints, long jump, and hurdles and at one point had the 6th fastest time in the world. "And, no, I am not writing my novel. I marvel at the ability of writers who can sustain a story for so many pages,"
As in painting, it is not what you paint but how you paint it. It is not what you write but how you write it, the thrill of finding those just right words and constructions. As Mark Twain put it:  "The difference between the almost right word and the right word is really a large matter. 'tis the difference between the lightning bug and the lightning."
---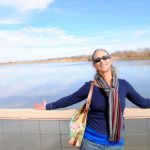 "Long Island Sunset" by Dee Cohen
Dee Cohen has published poems, stories, and photos in local journals including Adobe Walls, Malpais Review, Fixed and Free Anthologies, and the DimeStories print Anthology with a story that was then included in The Best Small Fictions 2015 published by Queensferry Press.
---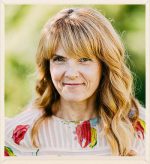 "Best Friends Seriously Forever" by Elizabeth Crane
Elizabeth Crane is the author of three collections of short stories, When the Messenger is Hot, All this Heavenly Glory, and You Must Be This Happy to Enter. Her work has been translated into several languages and has been featured in numerous publications including Other Voices, Nerve, Ecotone, Swink, Guernica, Coachella Review, Mississippi Review, Florida Review, Bat City Review, fivechapters, The Collagist, Make, Hobart, Rookie, Fairy Tale Review, failbetter, The Huffington Post, Eating Well, Chicago Magazine, the Chicago Reader and The Believer, and anthologies including Altared, The Show I'll Never Forget, The Best Underground Fiction, Who Can Save Us Now?, Brute Neighbors and Dzanc's Best of the Web 2008 and 2010.
Her stories have been featured on NPR's Selected Shorts. Crane is a recipient of the Chicago Public Library 21st Century Award, and her work has been adapted for the stage by Chicago's Steppenwolf Theater company, and also been adapted for film. She teaches in the UCR-Palm Desert low-residency MFA program. Her debut novel, We Only Know So Much, was published by HarperPerennial in 2012 and a feature film adaptation is currently in postproduction for a 2016 release. Her novel The History of Great Things was published by Harper Perennial in April 2016. More at http://www.elizabethcrane.com
---
Music by Scott Holmes, a composer and producer in Scotland:
"Cosmic Shell Suit," by Scott Holmes (Track no longer on-line)
©2016 by Scott Holmes
---
©2016 by Scott Holmes
---
"Long Road Home," Scott Holmes (Track no longer on-line)
©2016 by Scott Holmes
---
©2016 by Scott Holmes
---
"Moving Forward," by Scott Holmes
©2016 by Scott Holmes
All tracks licensed with permission by the artist under a Creative Commons Attribution-Non-Commercial 4.0 International License.
More of Scott Holmes's work can be found at the Free Music Archive.
---
Co-produced and Co-hosted by Nicholas Thurkettle and Jennifer Simpson.