Continuing with our loosely defined holiday themed episodes (food, family, home) Episode 5 tackles ideas about home. What does going home mean?  How does home define us?
Judy Reeves, "Kansans in Summer"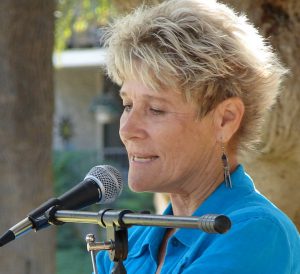 Judy Reeves is a writer, teacher and writing practice provocateur whose books include A Writer's Book of Days, named "Best Nonfiction" by the San Diego Book Awards; Writing Alone, Writing Together; A Creative Writer's Kit and The Writer's Retreat Kit. Her fiction, nonfiction, and poetry has appeared in the San Diego Reader; The Frozen Moment; A Year in Ink; Connotations Press; Serving House Journal; Waymark; and Expressive Writing, Classroom and Community, and other journals and anthologies. Two plays, written with a women's writing ensemble, were produced by the Fritz Theater. In addition to leading private writing workshops and retreats, Judy teaches at San Diego Writers, Ink, a nonprofit literary organization she co-founded and at writing conferences internationally. Her latest book is Wild Women, Wild Voices-Writing from Your Authentic Wildness. She's been spending Friday evenings with DimeStories since its inception in 2004. Otherwise, you can find Judy at judyreeveswriter.com.
---
"Swahili Thanksgiving" by Michele McCormick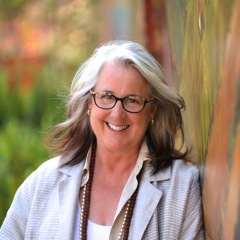 Michele McCormick is a regular host of the DimeStories Orange County open mic. She is also a columnist for The Laguna Beach Independent where she spins local tales with a psychological twist and a dose of inspiration in her column, Inside Out.
During a mid-life crisis, Michele left Orange County and survived six Taos, New Mexico winters in a 100-year-old adobe ranch house heated solely by kiva fireplaces and ten cords of wood. She fancies herself a Zen woodchopper extraordinaire, given her skill of balancing one log on end while splitting that sucker dead-on in one deft swing.
Her day job as a psychologist and couples therapist in Newport Beach and Laguna supports her writing.
One of Michele's personal essay and her poetry was published in One Buddha is Not Enough, Thich Nhat Hanh, Parallax Press, January 2011.
Her upcoming book Legacy's' Gift: Honoring the Wisdom of the Elders (www.legacysgift.com) is set for publication Fall 2016.
---
"Back in United States" by Jennifer Krohn
Jennifer Lynn Krohn was born and raised in Albuquerque, New Mexico, where she lives with her husband.
She earned her MFA from the University of New Mexico, and she currently teaches English at Central New Mexico Community College.
Jennifer is a member of the Dirt City Writers. She has published work in Prick of the Spindle, In the Garden of the Crow, Yellow Chair Review, Tinderbox Poetry Journal, and Gingerbread Literary Magazine  among others.
---
Special thanks to Scott Holmes, who composes the music we use.
Cosmic Shell Suit, Scott Holmes
©2016 by Scott Holmes
http://freemusicarchive.org/music/Scott_Holmes/Music_For_Commercial_Use_Volume_2/Scott_Holmes_-_03_-_Cosmic_Shell_Suit
Back on the Road Again, Scott Holmes
©2016 by Scott Holmes
http://freemusicarchive.org/music/Scott_Holmes/Music_for_TV__Film/Back_On_The_Road_Again
Against All Odds, Scott Holmes
©2016 by Scott Holmes
http://freemusicarchive.org/music/Scott_Holmes/Music_for_TV__Film/Against_All_Odds
Duck Pond, Scott Holmes
©2016 by Scott Holmes
http://freemusicarchive.org/music/Scott_Holmes/Music_for_TV__Film/Duck_Pond_1801
Nights with Amber Lights, Scott Holmes
©2016 by Scott Holmes
http://freemusicarchive.org/music/Scott_Holmes/Music_For_Media/Scott_Holmes_-_Nights_With_Amber_Lights