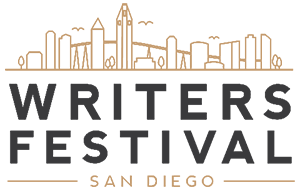 Join us for Virtual DimeStories June 27, 5:00 p.m. as part of the Virtual San Diego Writers Festival!
From SDWF: For the last 15 years, DimeStories San Diego has worked to provide as many opportunities as it can for authors of tiny tales to read their stories to a live audience. If you fear rejection, but want to hear applause–this open mic is for you.  All stories will be recorded and some will be selected by the curators to be posted on the DimeStories and San Diego Writers Festival websites so that you can amaze and delight your pals.
From DimeStories: INSTRUCTIONS!
San Diego DimeStories is excited to join San Diego Writers Festival via Zoom,  Saturday, June 27th at 5:00 p.m.  DimeStories are three-minute prose stories read by the author.  All genres welcome as well as all ages and experience levels.  DimeStories is for pure enjoyment of the written word, no comments, no critique, we are here to support and applaud.
Get your stories polished and timed. (We are strict about three minutes!)
or the DimeStories website
The first fifteen to sign in will read.
Thanks to San Diego Writers Festival for inviting DimeStories to join such a great event.  We look forward to "seeing" you and hearing San Diego's writers share their 3-minute prose.