With November we begin the holiday season, which for me means home, family, and food. For this episode we're sharing some stories about parents and parenting, from learning to drive to leaving home, and sometimes making the hardest choice a parent can make.
Maria Leyba, "Lessons in Driving"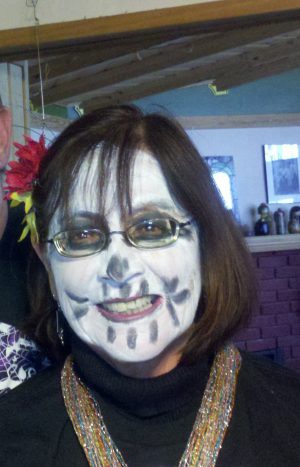 Maria was born into a family of Mexican oral storytellers.  Her summers were spent in her mama's village where every evening her Tio Hilario lit her fertile mind with his magical stories. She was intoxicated,  enchanted with the words stories that flew out of his mouth while the wood stove crackled and the petrol lamp's fumes made me feel like I was in another world.  
A favorite at DimeStories, Maria loves sharing her stories and performing poetry at El Chante Casa de Cultura. One of her stories  was used in a dramatic monologue, "Mas/Caras" for La Casa Teatro.
---
Liz Zurcher "Leaving Home"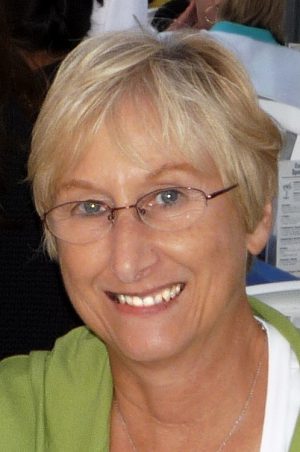 Liz Zuercher's personal essays and short fiction have been featured in various publications, including Chicken Soup for the Ocean Lover's Soul, the DimeStories tenth anniversary anthology, and the Laguna Beach Independent newspaper.
Liz co-founded and contributes regularly to Little Bit Everything in Tasty Sauce, a collaborative blog featuring short works of fiction, nonfiction and poetry.  She also acts as administrator of the Orange County chapter of DimeStories Open Mic.  Visit or the Orange County archive for  more of Liz's stories.
Liz lives in Southern California with her artist husband, Gary.
---
Susan Paquet, "Photograph"    
Susan Paquet lives in Corrales with her husband, standard poodle puppy, and pet goats. She began writing short stories and poems a few years ago, and has never had so much fun. She is a frequent participant in Albuquerque DimeStories, Her story, "Judge Falcone's Funeral", was selected for the book, Dimestories: California, New Mexico and Beyond! Her writing has also appeared in various other journals and anthologies in the Southwest. She recently published Apricots and Tortillas, an anthology of short stories about growing up in Albuquerque.
She has practiced adoption law for over 30 years. She often represents birth parents in insuring they understand their legal rights in the extremely difficult decision of adoption. These cases have deeply touched her heart. She has come to understand and admire the tremendous love a birth parent has for their child in making an adoption plan.
---
About the Music
Cosmic Shell Suit, Scott Holmes
©2016 by Scott Holmes
http://freemusicarchive.org/music/Scott_Holmes/Music_For_Commercial_Use_Volume_2/Scott_Holmes_-_03_-_Cosmic_Shell_Suit
Fall and Rise, Scott Holmes
©2016 by Scott Holmes
http://freemusicarchive.org/music/Scott_Holmes/Music_for_TV__Film/Rise_And_Fall_1777
Business Gateway, Scott Holmes
©2016 by Scott Holmes
http://freemusicarchive.org/music/Scott_Holmes/Music_for_TV__Film_Vol_2/Scott_Holmes_-_Business_Gateway_1
Secret Garden, Scott Holmes
©2016 by Scott Holmes
http://freemusicarchive.org/music/Scott_Holmes/Music_for_TV__Film_Vol_2/Strange_Encounter
Life in a Moment, Scott Holmes
©2016 by Scott Holmes
http://freemusicarchive.org/music/Scott_Holmes/Music_for_TV__Film_Vol_2/Life_In_A_Moment_1869