SoCal Dime Stories Open Mic (Prose)
Friday, May 12, 2017                                                                                                          6:30 p.m. Refreshments and Sign Ups, 7:00 p.m. Readings                                                  San Diego Writer's Ink;                                                                                                  Liberty Station, San Diego, CA                                                    http://www.sandiegowriters.org/
Join us for suspenseful stories and moving memoir!
Guest Host:  Andy Roe!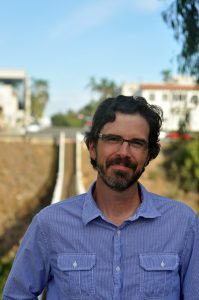 Bio:
Andrew Roe is the author of The Miracle Girl (Algonquin Books) and Where You Live (Engine Books). His fiction has been published in Tin House, One Story, The Sun, Glimmer Train, Slice, The Cincinnati Review, and other publications, as well as the anthologies 24 Bar Blues (Press 53) and Where Love Is Found (Washington Square Press). His nonfiction has been published in the New York Times, San Francisco Chronicle, Salon.com, and elsewhere. He lives in Oceanside, California, with his wife and three children.
Bring your 3-minute stories (time them in advance) and enjoy a warm, friendly evening listening to the stories of others.