From dancing hip hop, measuring bananas, or painting trees to create an illusion, this episode illustrates some of those ways we walk through different stages of life:
---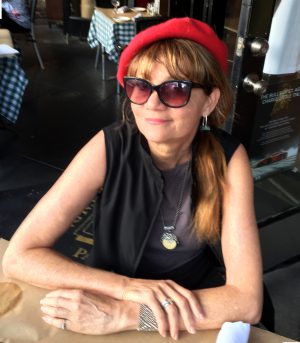 Jill Badonsky, "Ain't No Ballerinas in Hip Hop"
Jill Badonsky, M.Ed. is founder of Kaizen-Muse Creativity Coaching Certification training, author/illustrator of three l books about creativity including The Nine Modern Day Muses (and a Bodyguard): 10 Guides to Creative Inspiration, The Awe-manac: A Daily Dose of Wonder, and The Muse is In: An Owner's Manual to Your Creativity. She is a retreat leader, performance poet, inspirational humorist and a columnist at The Muse is In. She hip hops and lives in San Diego with two cats and a bougainvillea. Find out more at The Muse Is In.
---
Merimee Moffitt, "Tiny Bananas"
Merimée Moffitt lives in an oasis inside the city of Albuquerque where the hawks and the owl are keeping the pigeons and doves out of her way this summer. Merimée fell in love with New Mexico 46 years ago: the blue hollyhocks growing up adobe walls in Talpa, the view of the gorge from Taos, the beavers in the creek in Vallecitos, and mostly, the sun almost every single day. She has taught writing at every level from pre-school to college and online through the Story Circle Network, a writing school for women. She is both a poet and a memoirist and is at work on her third book, poems primarily linked by some aspect of addiction and recovery.
Her most recent book, memoir called Free Love, Free Fall: Scenes from the West Coast 60s was published last year.  More about Merimee on her website.
---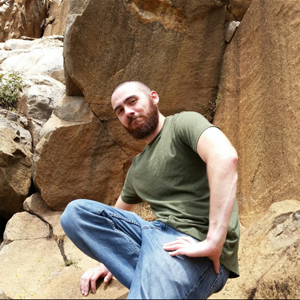 Jon Tobias, "Painted Trees"

Jon Tobias is a graduate of San Diego State University and poet living in El Cajon, California.
---
---
Special thanks to Scott Holmes for the music:
Cosmic Shell Suit, Scott Holmes
©2016 by Scott Holmes
http://freemusicarchive.org/music/Scott_Holmes/Music_For_Commercial_Use_Volume_2/Scott_Holmes_-_03_-_Cosmic_Shell_Suit
Small Town Industry, Scott Holmes
©2016 by Scott Holmes
http://freemusicarchive.org/music/Scott_Holmes/Music_for_TV__Film/Small_Town_Industry
Beat Pop, Scott Holmes
© by Scott Holmes
http://freemusicarchive.org/music/Scott_Holmes/Music_For_Media/Beat_Pop
Sandbox Jingle, Scott Holmes
©2016 by Scott Holmes