Friday,  February 8, 2019 
Guest Host:  Janice Alper!
Bio:
Janice Alper has had multiple careers and many lives.  Now in her fourth life she has reinvented herself as a writer of sorts.  Born in Brooklyn, raised her family in California, lived and worked in Australia for three years and returned permanently to San Diego eleven years ago. Janice will tell you, "You can take the girl out of Brooklyn, but not Brooklyn out of the girl."  Just watch her work a crowd and you'll see.
San Diego Writers, Ink; 6:30 Sign Ups, 7:00 Readings; 3-minutes!
Congratulations to our January Standouts!
We noticed how talented you are!
Listen and Enjoy!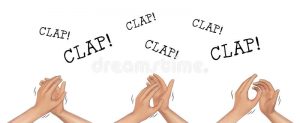 Bernie Nofel – Feral Carol
Dick Cummins – Don't Take This the Wrong Way
John Shaw – Roll Down the Windows and Crank It Up
Stacy Marie Lyons – Seeking Assistant