Congratulations July Standouts!
These authors were selected by their peers to be honored for their talent, creativity and presentation of their work!
BRAVO!!! Included are audios of their work.
Listen and Enjoy!
Bernie Nofel – Rules Are Rules
(Coming Soon!)
Kevin Hennessy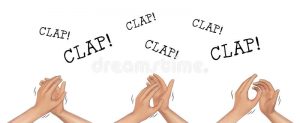 Judy Geraci
Congratulations to San Diego August Standout!
Four cheers for our four August Standouts!  We all learn and benefit from hearing your work and enjoy every syllable.  Thank you for attending DimeStories and sharing your stellar work with all of us!
Below are the audios of their presentations.  BRAVO!
Listen and Enjoy!
Judy Reeves – Night Train to Split
Carol Moscrip – Cream
June Cressy – Refuge
Danielle Baldwin – The Countdown