Friday!  July 13, 2018
Pop in with your 3-minute prose and enjoy an evening of readings!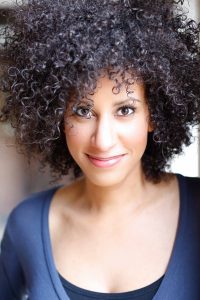 Guest Host!   
Tia Meredith
Bio:  Tia is a newer member of the San Diego writing scene and is building her craft as a lyrical writer. Her writing pieces are part personal essay, part poetry but 100% intended to make readers FEEL. She can be found throwing down words alongside the notoriously bad ass Thursday Writers of Adams Avenue and full body hugging pretty much anyone who will let her.
She has a published children's book "Leonidas and the Dolphin" – showing she loves kids.
She works as an independent marketing consultant and copywriter for heart-centered businesses – showing she cares.
And, once upon a time she quit her government executive life to move to Greece, grow her curly hair and learn to love herself again – showing she has priorities.
Tia is a closet poet and creative nonfiction writer from Missouri who hopes to debut more of her writing as she navigates the "how the heck do I do this" world of publishing.
6:30pm Sign ups - 7:00pm Readings  San Diego Writers, Ink; 
Liberty Station